I promised I would respond to Trainwreck as a follow up to L's real and raw post about how this movie hit close to home. Let's start with my girl Amy. I love that she is an intelligent, hilarious, kick ass feminist who speaks her mind. If you have yet to read her speech about sex and self love, stop reading this and go do that. It's much more eloquent than any of the dribble I'm throwing down at the moment.
So yeah, I loved the movie. It was delightfully raunchy and you knew from the opening credits exactly how it was going to end, just like any good romantic comedy. Of course she was going to get scared and lose him, only to do some grand gesture to win him back. Also, her dance moves were impressive. I spent a long time trying to find this song so I could dance around my room to it, pretending I also know how to shimmy and shake.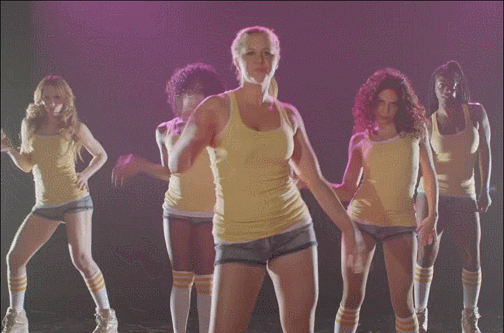 I don't think any woman can go into a rom com these days and leave with high hopes… Or maybe it's just my very pessimistic heart? Dating is the fucking pits, and the online sphere only makes it worse. Y'all, L and I have been writing this blog for MONTHS, and I'm in an even worse place than when we started. Maybe I'm more like Amy than I thought? Let's outline THIS trainwreck so I can pretend that I have something to write about that is relevant to dating.
My on- demand boyfriend. That's still a thing. I haven't seen him for a month(ish) and I'm okay with it. I adore the shit out of him and he's my go-to for random adventures, but I'm still in the same place. I'm not going to fall deeply in love with him and make him my lobster. If that were the case, it would have happened already.
All those boys that hold pieces of my heart? They still have little bits of me. Strings that they pull to remind me that they are still very much camped out in there. They remind me that for awhile I wore vulnerability a little bit better, and let some other hearts waltz with mine. All of that romantic nonsense that allows you to let your guard down and rely on someone for a large chunk of your happiness.
I think I now have a profile on any and all dating websites, and haven't gone on a single date for approximately 9 months. I have made plenty of dates and I have cancelled on every single one of them. Yes, I am that girl. There is just so much about online dating that makes me tired. I will pull any excuse, knowing that I would rather find my next partner by accident. All those memorable ones from my past? They started out as eye flutters turned to friendships turned to long letters turned to love. I wooed them slowly. Dropped sass and sarcasm, thick as honey, until there was nothing left to say but yes. And they did. And when we fell into it we already knew the way each other laughed. They already knew how I like to make big plans (learn the banjo, bike across the country, quit everything and travel for a year) and that I get scared when actually faced with change. I like to ease into love. It takes time to break down these walls, and when you do… Boy oh boy, do I know how to love.
My distrust… It's only grown. I was recently in a very interesting situation where a fella and I were flirting and I once again dabbled in that terrible and treacherous world of being the "other" woman. It was harmless, or I assumed it to be, until a very dear friend pointed something out to me. Choosing her words as carefully as she could, she reminded me that making these plans with a boy who was very much taken would only make my distrust grow. How easy it is to woo men away from those things they claim to love! Don't worry, I stopped flirting with such a terrible idea. Perhaps that's the first step in learning how to trust again? Or perhaps karma is reminding me that I have acted the part of the other woman, and perhaps my defeated and callused heart just won't warm up again. But that is far too depressing to think about, and I think I still have some hope left.
Man oh man, that list definitely makes me sound like a trainwreck. However, this post isn't asking the internet world for a pity party. Like I've mentioned in almost every single one of my posts, my life is full of very beautiful things. My time is well spent with family, friends, and making future plans… All of these things that create a colorful and beautiful life. For now, that's enough.